Table-Topics: The Good Beyond Fun
Hey gang!
     So at the start of this year, one of my best friends moved to America to study for a semester... With the massive possibility (and exceptional chance) to work there, too. Now, one of the rudest awakenings I've found since finishing school besides the price of property (and that's including the fact I don't really fancy avocados either) is that it can be a real challenge catching up. Most aggravatingly, sometimes that even meant my friends.
     Now, before you think this is post is about to go off on a poor-bugger-me tangent, let me put you at ease. This is a good, wholesome, wonderful post about things that are good and wholesome and wonderful. But first, let's get back to my friend...
     So despite the fact I was over the moon for my mate, I was a bit saddened by the fact that we hadn't been hanging out as much as I would have liked. This didn't affect us at all, mind you, as any time we actually managed to sync our schedules, it was just like old times. The trick was actually syncing, which at the time was easier said than done. 
     Anyway, this friend of mine mentioned he hadn't played D&D in years, and wanted to give it another go. Naturally, I jumped at the opportunity. Partly because at this point I'll say yes to anything even remotely related to the game, but mostly because I wanted an excuse to hang out.
     Long story short, we had a ball. A week later we had another session. We had a ball again, and again the week after that. And again, and again, until all of a sudden, we had squeezed an entire campaign into the span of a month and a half. Most importantly, however, we had spent more time together in that six week period than we had in the last six months.
     Then when it was a week out from his flight, my housemate, my US-bound mate, and I (all three of us have been close since high school, I might add) had a little barbecue to celebrate, or commiserate, the future ahead. We had a few drinks, had a few chuckles, and then I reached that mushy stage where all my emotional walls came crumbling down from one too many sips of lager. I turned to my friend, gripped him by the shoulder, and said, "the game was fun, man... But really I'm just happy it gave us a reason to hang out so much."
     A week later, he flew out, the game ended, and that was that. He's doing great, by the way... But that tipsy piece of wisdom got me thinking about the elements of tabletop gaming beyond just having fun. 
     So here it is: all the good, wholesome, wonderful examples I can think of on why tabletop games are more than just games.
1) It Brings People Together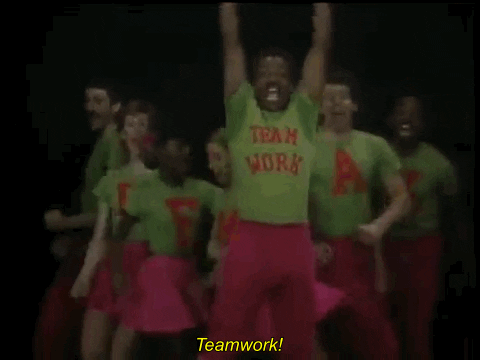 Really, there's not much more to explain about this old chestnut. You might feel differently, but there's nothing quite like the way a tabletop RPG brings people together. Unlike other boardgames, where there's an element of competition, D&D and the like offer players the chance of working together to solve problems. Maybe that's a bit cheesy, even a little cutesy, but for me, the shared elation of success is simply unmatchable. 
     So much like I mentioned earlier, the best thing about a game involving dungeons and dragons has nothing to do with dungeons or dragons (they certainly don't hurt, mind you); the best thing is the company you play alongside. 
2) It Offers an Escape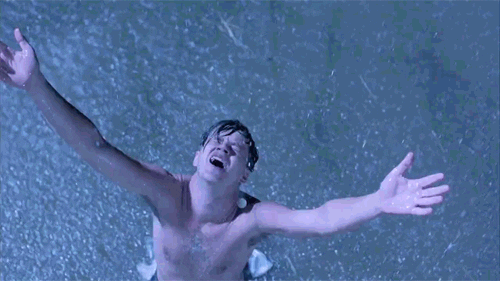 So that buddy of mine that's studying abroad sent me this pretty cool little documentary about people serving time in prison using D&D as a coping strategy. It's neato. Check it out:
3) It's Great Practice for all sorts of Hobbies and Professions
You might have noticed how prevalent D&D has become in pop culture recently. From 'It Crowd' to 'Stranger Things', and all the way down the spiral staircase of quality to 'Big Bang Theory': the game is everywhere. Why is that?
     The answer is simple: it's fantastic practice. 
     In regards to myself and other writers who play, like George R.R. Martin, the answer is obvious. We get to spitball some narrative hooks and see if they catch the attention of players... But the buck doesn't stop with writers. 
     I play a weekly game with a group full of actors (you can check out their Instagram here) who use the game as a chance to explore fully fleshed characters and relationships within the DM's world. My brother, a brilliant artist (his Instagram has very little D&D related stuff, but... He's amazing, so check him out) will often recreate or design elements of my games into his own side projects that he works on. 
     For those of the artistic persuasion who are on the fence about trying out the game, I say go for it. You'll be amazed at the way a couple of dice rolls and math-heavy books can set your imagination on fire!
4) Roleplaying Helps with Confidence and Socialising
So the below video isn't directly related to tabletop games. In fact, the video's content has everything to do with LARPing (Live Action Role-Playing) which denotes that players physically performing the actions of their characters. I understand there's a difference, but at the end of the day, it's just role-playing in two different locales; the difference is where you prefer to play.
     The video is called 'LARPing Saved My Life'. If you have twenty minutes, check it out:
And that's what I've got.
     I'm sure there are others out there who could name a dozen other ways these crazy adventures help with life, whether it be within our chosen passions or even with the day-to-day grind. If you can think of something, let me know in the comments below. 

     Until next time,
     Luke




Please reload