One Year On: What I learned about self-publishing
Hey gang! 
     So most people in the world (currently, as I'm writing this there are 7.6 billion people alive, of which 140 people own a copy of the book, which means approximately only 0.0000018421052631578946% of all people are aware it exists, leaving a decidedly vast majority of 99.9999981579% that do not... Or thereabouts) don't know Boy-Man is a book. And as time marches on, and we near February Third, a day that means very little to most (probably not quite 99% of people, but still most) I find myself reflecting on my first published book. Not so much in the way that I'm pumping my own tyres or anything, because lets face it, Boy-Man isn't Pride & Prejudice, but more in everything that I learned from it.
     So, I figured, what the hey? It's nearly one year on, I'm older, wiser, less handsome, so here's everything I learned from writing and self-publishing my first book. 
1) It's Okay to be Kinda Crap at the Start
Very recently, my mum sent me a photo she was reading in a book called The Icarus Deception by Seth Godin. You can view the excerpt here. This, I think, came to me at a very pertinent time, and it really got me thinking about where I was at when writing Boy-Man. I had doubts, of course, but I thought generally it was pretty good most of the time. Or maybe I thought it was okay... Sometimes I thought it was shit. 
     None of that matters now since its published. It is what it is, and nobody can change that, for better or worse. But as bad (or as good) as it might be, the important thing is that its there for me to learn from. I read somewhere that they reckon it takes about a million words before a writer comes up with anything decent. Now, I've been writing for a long time now, but even if I discount everything I had ever written before Boy-Man, the book is still seventeen-thousand words long... Which is seventeen-thousand words closer to one million. It might seem small, but that's okay, too. Every little bit is a step forward to getting better. 
2) Enjoy Yourself It seems obvious, and you'd be right, but sometimes its worth reminding yourself of the obvious things.
     Most of us writers (and in fact most artists, too) aren't out here trying to be the next Shakespeare or Monet or whoever. Most of us are just trying to make something good; just a little piece of goodness that we can share with others, whether that's an audience of a million or one-hundred and forty. 
     You might be different, but for me, when I'm creating something that I genuinely, 100% have a ball with, then the work has no choice but to absorb some of that joy. 
3) Self-Publishing Is Not the "Easy Route"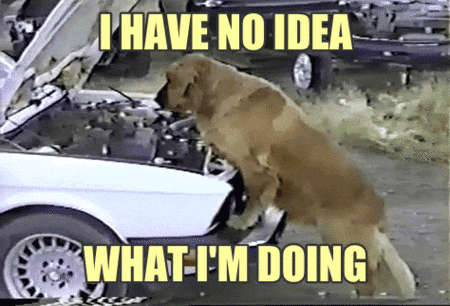 There's this perception amongst writers, and even those on the outside, who believe self-publishing is the easy way out. I'm here to tell you that it's not, it's not easy. It's hard. It's very hard. Very, very, very, frustratingly hard. And it's not even the obvious parts that are difficult: editing, printing, selling. That's easy enough (try blurb.com for printing or createspace.com for online). What's hard is having to market a book. It's time consuming, it's laborious, and if it doesn't get the immediate results every aspiring author fantasises about (and pretends to be too humble to admit it) it's very easy for it to become a confidence-crusher.
     Now, you may think that I'm denouncing self-publishing, but I assure that's not the case. I just want to make it clear to everybody that it's not the piece of cake it's made out to be. It's also rewarding, as well as being a great learning experience. Sure, I could have handled the release of Boy-Man much better, but I didn't know I could have at the time! In the end, I'm glad I self-published for the experience. Will I self-publish again in the future? I honestly don't know... But I do know that if I did, I'd be that much more prepared.
4) It Combats That Niggling Self-Doubt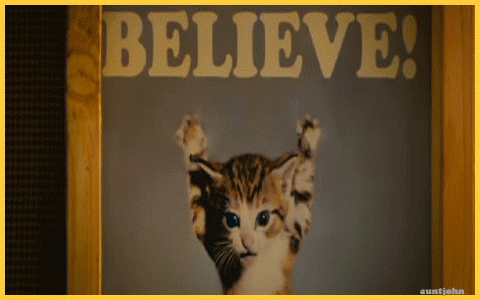 I think most creatives at some point or another have wondered whether they're good enough to an artist. I know I have. It's one of the most soul-rendingly, gut-wrenchingly awful things you can experience; to be unsure if you are good enough to pursue the one thing you feel you were put on this earth to do...
     Eventually, I think all creatives wrestle themselves out of this existential artistic crisis, one way or another (here's a great talk about self-doubt in writers). Usually, because most of us come to the conclusion that it doesn't really matter in the end, it just feels good to do it, so to hell with you, Self-esteem!
     That said, it's always helpful in those times when the doubt and the anxiety set in, when an acquaintance or a friend or somebody else comes up to you and asks, "Hey! So and so told me you wrote a book."
     At that point, you have no choice but to reply, "Yeah, I did."
     And at that point, it's already too late. The internal debate is over. It's finished. You're a writer (or an artist or poet or whatever beautiful thing it is you create) forever, whether you think you're up to it or not. And that is an encouraging thought.
     And that's it for today. There are, of course, many more lessons (how to get an ABN, for example, or what an ABN is) but these are the most important, most substantial ones I could think of, and hopefully, someday you get to experience them yourself.
     Until next time,
     Luke
     




Please reload