Table-Topics: The Importance of Baddies
Hey gang! 
     Today I wanted to talk about villains. Call them what you will: baddies, bad-guys, BBEG's, whatever. These are the dudies (an all inclusive term) who make things difficult for the hero, whether that's the characters in your D&D (or you table-top variant of choice) session or in your work-in-progress manuscript. And when I say difficult, I mean interesting. I've been lucky enough to run a few sessions in my brief tenure as a DM, and while each session contains its own scattered gems of delight and fun, the thing that becomes most apparent very quickly is that narrative drive is paramount. Yes, mechanics are important and you should learn them, and yes, without them, you can't really run a session (especially combat, good grief what a mess!) but here's the thing: good D&D is storytelling. It might be that you're only playing a quick one-shot, which is fine, but even those itty-bitty adventures need a good story hook, otherwise what's the point of playing at all?
     Let me tell you a story...
     So I recently ran a one-shot for my friends. No big deal, right? Some had played before, others were just dipping their toes in for the first time. The important thing is that every one had fun, and that's what I set out to do. I planned a simple adventure where my players were sent by a wily pirate captain to retrieve some treasure from a tomb of legendarily lethal reputation. Sound good? I thought so... But by the time my players had met in the tavern (cliche or not, all the best adventures start in one) set sail, landed on shore, investigated the tomb, fought the gatekeeper guardian, set off a couple of traps, entered the crypt, and began fighting the undead king buried inside, I noticed a change in mood. One of my players was checking the time, another was on their phone, and the others were getting frustrated at the fight, rather than enjoying the twists and turns I had planned. 
     At first, I was mad. How dare they lose interest? Did they have any idea how much time I'd put into this session? But then I remembered the most important thing: if the players aren't invested, guess who is to blame? 
     So, the question becomes, how do you make a villain to intrigue your players?
Step 1) Link Your Baddy to a Character: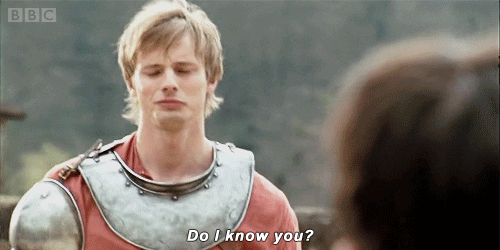 You know those backstories you told your players to write up? Use them. It seems obvious, but the easiest way to give the players a sense of urgency is to draw on their own fabricated histories. Now, this villain doesn't necessarily have to link every character together, but a crooked creep from the past is always going to appear more crooked if they share history with a character. Take Harry Potter and Voldemort (the killer of the former's parents) or Luke and Vader (the killer-parent of the former); each relationship is built upon a significantly personal past, without which, the relationship suffers.
Step 2) Make them Active: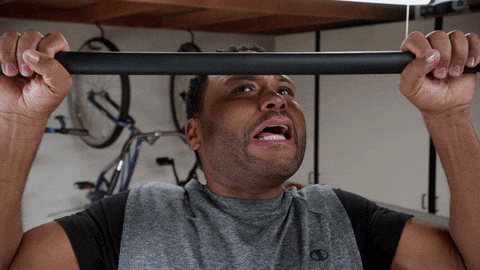 Check out the amazing KM Weiland for information on active vs. passive characters. In short, active means they get shit done, and passive means they're waiting for shit to get done for them. With such a short explanation (and not nearly sufficient enough; seriously, go check out her website!) it follows that this step is pretty straightforward. If your baddy is sitting on his thumbs just waiting for your fellas to rock up, chances are those same fellas aren't going to feel any sort of urgency to get there. I mean, sure, they'll get there... Someday... But right now they're itching for a drink.
Step 3) Hurt the Party: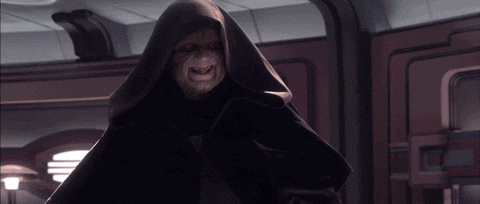 Good, let the hate flow through you...
     I know all about adversarial DM's, and you might think that I myself am one. Please let me assure you that this is not the case. I don't like just killing off players for no reason, I could do that at any stage, just like characters in a novel. It's meaningless! 
     However, I'm not above hurting my players in ways they aren't prepared for... Just like in a book or movie. The Barbarian can't be hurt physically? Target his loved ones. The Wizard can lay waste to his enemies with a wave of his hand? Bring on some collateral. The Bard... Yeah, best just kill the Bard.
     In short, think laterally when trying to sew misery in your friends and loved ones.
Step 4) Punish Them:
     There are two types of villains: the redeemable and the irredeemable.
     For the former, it's pretty easy. Have them redeem themselves and pop the kettle on. For the latter it's even easier; punish them. Destroy them! Make chutney of their faces! Utilise that subtle use of foreshadowing and git 'em!
     The only reason you might as a novelist or as a DM might delay punishment is to delay the satisfaction of your players or readers. In which case, you had better hope that you planned something even more heinously over-the-top for your Big Bad. Some great examples of delayed-satisfaction deaths are Syndrome from the Incredibles (could have easily been offed in the battle with the robot) or Captain Hook from Hook (who could have been defeated in a duel, instead of becoming crocodile chow).
     And that's all, folks! There are of course many more ways to construct cracking criminals, but for an easy fix, you could do worse than these four steps. Let me know in the comments if you found anything useful in the article and I'll get right back to you. 
     Until next time,
     Luke




Please reload